Your Home For Comprehensive Gi And No Gi Brazilian Jiu Jitsu Training
Looking for a different and great way to stay in shape? Maybe you're hoping to compete at the highest levels? No matter what goals you have in mind, our team at Odin's Halls Brazilian Jiu Jitsu and Fitness is here to help you make them happen.
Our Brazilian Jiu Jitsu program includes fun and high-level training in every aspect of the sport. Join us for Gi classes, No Gi training, wrestling instruction and more!
Just fill out the short form on your screen to learn more about everything we have to offer here in Centennial Hills.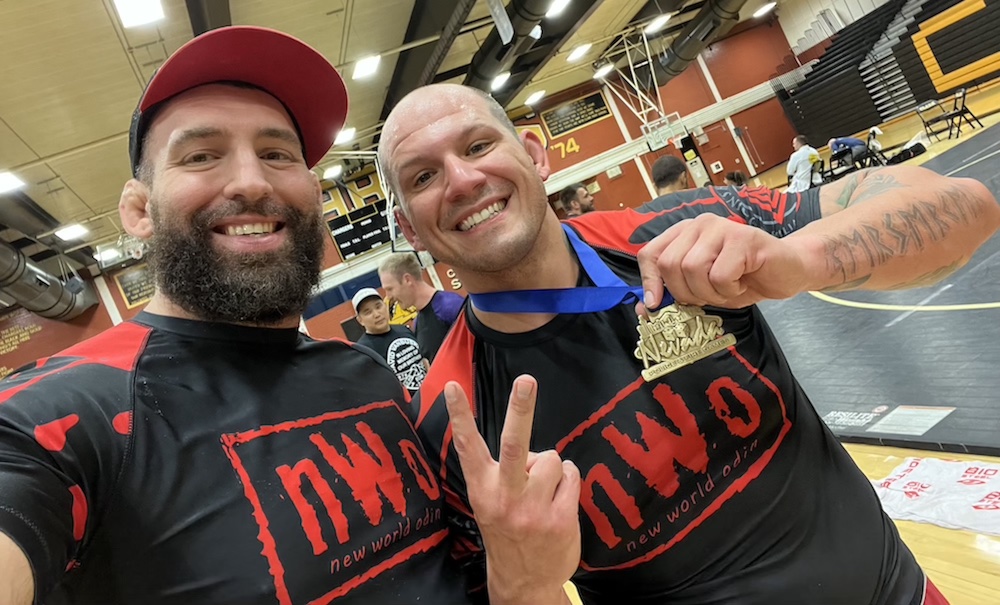 What Makes Us Different? We Have It All!
At Odin's Halls Brazilian Jiu Jitsu and Fitness, we know that no two people train the same. Some men and women come to us for a great total-body workout. Others are interested in the sport-style competition setting. And, a lot of people want to learn self-defense skills for any situation.
Regardless of why you want to train, one thing is for sure: our students train hard and improve significantly faster than students at other schools.
Our school is the farthest thing from traditional. From our atmosphere to our technique, we aim to structure classes in a way that makes every class fun, exciting, and different.
Plus, our professor has a degree in psychology, and he's dedicated to studying the way people learn. This has led to finding new, BETTER approaches to instruction.
We believe that people who are having fun learn faster, and we focus on teaching through drills that enhance muscle memory and mimic high-pressure situations that you'd see in a tournament or a real-life situation.
The bottom line is: no instructor cares more, and nobody improves quicker than the students at Odin's Halls.
We Have Something For Everyone!
Come see us in Centennial Hills today and take on:
BJJ Gi: This program focuses on every aspect of Brazillian Jiu Jitsu, teaching you how to become more effective and efficient in every movement. We start with the basics of stance, movement, and body control before moving on to advanced aspects of strategy, leverage, and momentum.
BJJ No Gi: Drop the formal training strategies of Gi classes and learn how to overcome any opponent with dynamic ground-based self-defense skills. This class helps you focus on developing incredible speed, strength, and agility while also making the most of every movement.
Wrestling: Interested in Olympic style wrestling strategies? We've got you covered. Our wrestling classes teach the basics of this dynamic sport, including transitions from standing to ground-based strategies.
Competition Training: If competing at the highest levels is your goal, we've got the answer. Our competition training can prepare you to overcome any opponent with a focus on building momentum in the sport-style setting where rules and regulations dictate your entire strategy.
Open Mat: Take the opportunity to focus on the skills and strategies that matter most to you. Our Open Mat hours give you the chance to train outside of the formal class setting.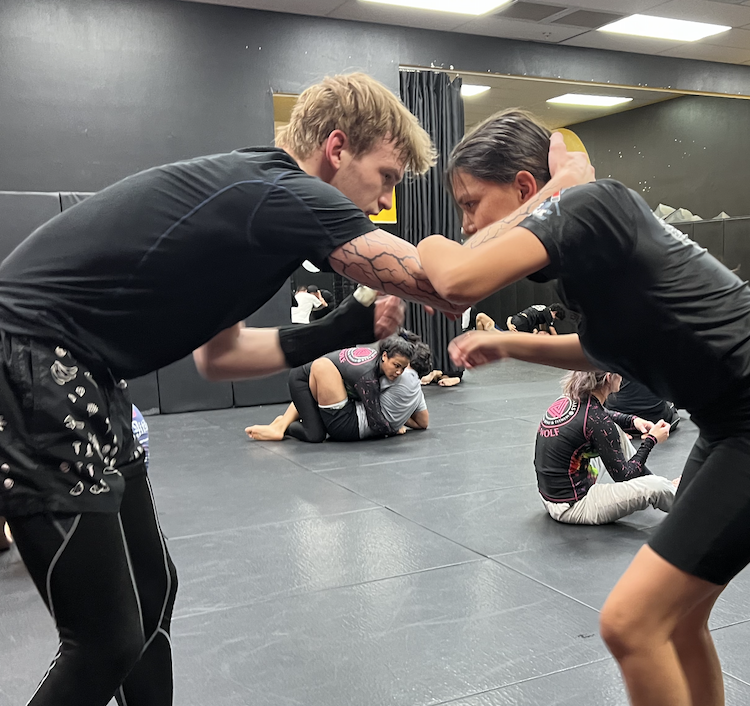 Don't Miss Out On The Best Brazilian Jiu Jitsu In All Of Las Vegas!
At Odin's Halls Brazilian Jiu Jitsu and Fitness, we take pride in offering fun and high-level BJJ instruction to people of all abilities. We are far from the average gym, we put you on the fast track to success! Our system is designed to help complete beginners and accomplished fighters thrive and we can't wait to show you what we've got.
Join us in Centennial Hills today or simply fill out the short form on your screen to learn more!